About the author…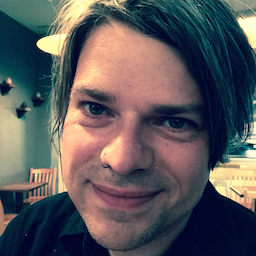 David Bryant Copeland
Hi, I'm David Bryant Copeland, though most people call me "Dave". I'm a computer programmer with over 24 years experience. For the past 6½ years, I was director of engineering and Chief Software Architect at Stitch Fix. Before that, I worked at LivingSocial, and before that, at Opower. That's 11 years of working at startups and watching systems grow. That all means I am way familiar with the SOLID Principles my book here eviscerates and have seen their damage first-hand on several teams.
I've written a few other books, "Build Awesome Command Line Applications In Ruby" and The Senior Software Engineer, and am co-author of Agile Web Development With Rails 6. I also write frequently on my blog.
If you are looking for a more serious take on SOLID, this book began after I wrote five such serious takes:
Do note that the conclusions are quite similar—you should not bother with these principles and using them will make your life more difficult and your software much crappier.